5 years warranty
professional staff
1000m2 music store
technical service
free shipping from €50,- within NL and BE
News you didn't know yet

Check de Arturia Step Black Limited Editions! #hebben #magnifique

Read more...


We blijven het herhalen, alle Boss loopers...nu in voorraad bij Klundert. Klundert. Klundert. Klundert.

Read more...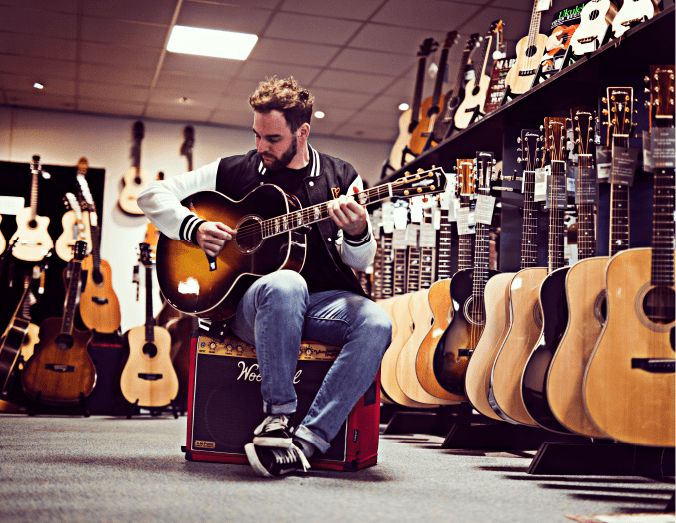 Are you a gear nerd just like us? Good! That means you have passion. They won't fool you talking about brands, different types of wood, resonance, studio techniques, tubes, you name it. The only thing more fun than talking to other gear nerds about your equipment is playing the instrument yourself.
At Klundert Music we are just like you. We share your passion. For everything you make sounds with, record with and use for performances. That is why we are proud of our products. What you find in the online shop is also in our physical shop. Brands and equipment that we support and of which we guarantee the quality.
We like to give you all the in's and out's. We do this in our "Brabantse" style. Serious, but with fun. But you might have already figured that out yourself. As people we aren't any different. We know that you prefer to hold and try an instrument before you buy it. Is there a click? Does it feel good in your hands? Is it what you expected? There is a good chance that this product will become your best friend and that's worth something.
Check the shop, make your choice and don't hesitate to drop by. So we can talk about types of wood, resonance, studio techniques, tubes and everything else. Or maybe not, maybe you just want to relax and enjoy our 1000 m2 with the best in guitar, drums, keys and studio equipment. When we combine our knowledge, we will certainly find what you are looking for.
Let's gear up!
The gear nerds from Klundert
Volg Klundert Music ook op Instagram